This company like most recruitment firms, professional services firms, and sales-based organizations, run on leads. Eventually, a good lead will turn into money — everyone knows that. There are many ways to write a sales lead; and although there is no "wrong" way to write a lead, there are many ways for a sales lead to be considered a "bad" lead. If your sales lead is missing information or critical details that could turn an exploratory call into a job order, then someone can consider that a "bad" lead. You may be asking yourself "What does a good lead look like?" Good leads contain the same 7 pieces of information.
When gathering information (through candidate conversations, LinkedIn research, the job boards, networking, etc.) there are obvious questions that need answered for obvious reasons. What company is this lead targeting? What's the job? Those are the easy questions –that information is right there on the resume. What comes next is trickier.
Just because you have a company name and a job title does not always necessarily mean you have a lead. A proper lead will yield some kind of research or inside information directly from the candidate or someone who has valuable information. It will share the name of the staffing agency the company works with (if known). The more information a salesperson has going into a sales call, the better the conversation would go. A properly vetted lead typically contains the following:
Who is the individual that gave you this information? (i.e. candidate name)
Is there another agency involved? (If so, who?)
Is the job opportunity permanent or temporary?

If temporary, include anticipated dates of employment, or the dates of employment of a candidate who recently worked there.

Who is a good person to call?
Any other pertinent notes
To put it another way, a strong lead looks something like this:
Candidate: Cherie Watford
Company: FirstKey Mortgage
Agency: Adecco
Duration: 6/2015—7/2015
Title: "Junior Paralegal"
Contact: Rachel Calderon, Sr. Processor
Notes: Rachel not in office Wednesdays. Rolling need.
There are countless ways to obtain this information, but candidate name, company name, title and dates of employment should all already be on the resume –that's half the heavy lifting already done before anybody even picks up the phone! The remaining information can be found either on LinkedIn or by simply asking the candidate who they reported to, and how they obtained the job. Those are two of the easiest questions to ask to round out the PREFECT LEAD!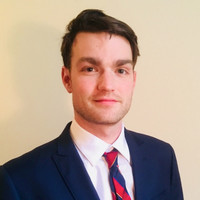 Written By:
Wesley Calhoun | Associate Director
Temp Finance and Consulting Services