Hiring managers go through hundreds of resumes a day. Without proper formatting and clear and concise information, resumes of even the most qualified candidates can wind up tossed aside. Utilizing these four tips when crafting your resume will help you to make sure that it does not get placed in the dreaded NO pile.
1. Organize Your Sections by Importance
Your experience or work history section should always come first. This section is easily the most important to hiring managers, as it indicates to them what prior experience you have in the field that you're applying to work in. When listing your responsibilities at each of your prior roles, be sure to start with the ones that are most relevant to the role you are applying for. If you are a seasoned worker with a variety of roles under your belt, do not feel the need to put all of these roles on your resume. Instead, start with your most recent role and work backwards, only including a key few that showcase your experience in the field and indicate to the hiring manager that you would be a great fit. Be sure to write your experience in the proper tense. Make sure your responsibilities in your current roles are written in the present tense, while your responsibilities in prior roles and written in the past tense.
Your education section should follow. Only include universities that you graduated from or, if you are still a student, universities that you are attending and are on track to graduate from. If you have graduated, be sure to include the month and year you earned your degree in this section. If your GPA was above a 3.0, include that as well, but if it is any lower than that, including your GPA may hinder more than help you. Your resume is a hiring manager's first impression of you, and a GPA under 3.0 will not sell you as the right candidate to the hiring manager. Including relevant courses can be helpful, but if you have real-world experience, doing this may be unnecessary and can wind up being overkill, so only include relevant courses if your work history section is lacking.
Wrap up your resume with your skills section. Use this section to showcase programs that you are familiar with, proficiency in foreign languages, and any further skills you can bring to the table that will set you apart from other candidates applying for the same roles.
2. Don't Overdo it, But Don't Sell Yourself Short
Many people frequently fluff up their resumes with hot buzzwords or unnecessary information, which only muddles up resumes and can detract from the meaningful experience you included that relates to the position.
Instead of fluffing up your resume, use professional language that accurately describes your responsibilities at previous roles. A clever tip you should keep mind while describing your experience and skills is utilizing language from descriptions of jobs you are interested in being considered for. This way, you know for sure that you are using language that applies to the roles you are interested in.
Further, it's good to keep the idea "show, don't tell" in mind. Don't use vague terms that could apply to any candidate. Rather than stating that you are a highly creative individual or a great leader, indicate how these skills were utilized in your previous roles. What projects did you work on that showcase your creativity? What tasks did you lead? This specificity will show a hiring manager much more clearly how you have used your skills in the past and how well-suited you are for the role.
3. Keep Your Resume Up to Date
This may seem simple, but it can be easy to forget to keep your resume updated. Always be sure to go back to your resume after you have reached a milestone in your life. Update your resume to reflect that you have graduated, left a role, or received a promotion or an award.
4. Tailor Your Resume to Each Role You Are Applying For
Tailoring your resume to each individual job opportunity or employer can be time-consuming, but it will allow you to stand out better as a candidate. Each and every role you apply to will have different applicant requirements and expectations, so using one generic version of your resume is unwise. In order to make sure you are addressing the different requirements and expectations of open positions you are applying for, you will have to create multiple versions of your resume where your skills and responsibilities are phrased and listed in different, strategic ways to best showcase your qualifications for each separate role.
Once you are confident that you have crafted a strong resume that represents you well as a candidate, it is time to start applying. However, just jumping right in can be overwhelming. Applying for jobs through an agency can make a huge difference and lead to greater success in pursuing a new job. For all of your job-hunting needs, reach out to a recruiter at the Bachrach Group.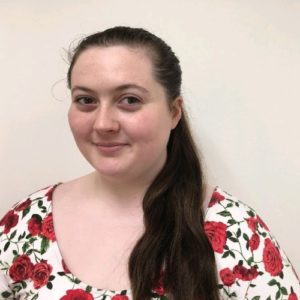 Written by:
Deirdre F